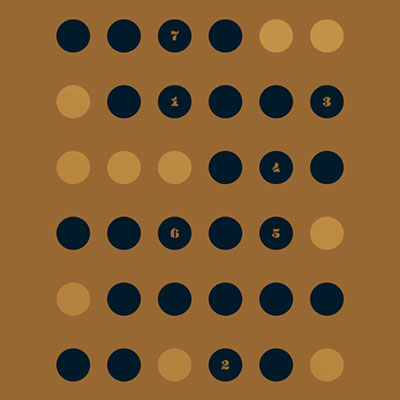 The Guides Walkthrough
Section 2
Puzzle 20
This puzzle is a grid of dots and numbers
To solve, we need to use the grid from Puzzle 14.
You'll have to go back to that level to view the grid for the answer.
Tap the up arrow in the bottom right corner
Tap the level select icon (it's 3 rows like this: ._)
Tap 14 to choose level 14.
If you find the letters on the grid from Puzzle 14
that correspond to the numbers on the grid from this puzzle you will get:
1 = F, 2 = Y, 3 = I, 4 = K, 5 = Q, 6 = O, 7 = C
Now go back to level 16 to proceed.
Swipe left to get more information.
It says, "System security key equals the sum of all null values"
Since there are 10 dots with no numbers in the grid
Our Security Key (or shift value) is 10
Tap the up arrow in the bottom right corner
Tap the 4 box grid icon to switch to the decoder
Tap the letter shift icon (a > d) to use the letter shift decoder
Tap the SHIFT input box next to the text input field and enter 10 (to shift 10 charcters)
Enter in the letters FYIKQOC.
Tap the SUBMIT button
You will see the word VOYAGES appear
Tap the top text input field
Key in VOYAGES
Hit the SUBMIT button
The Guides Answers
The Guides Cheats